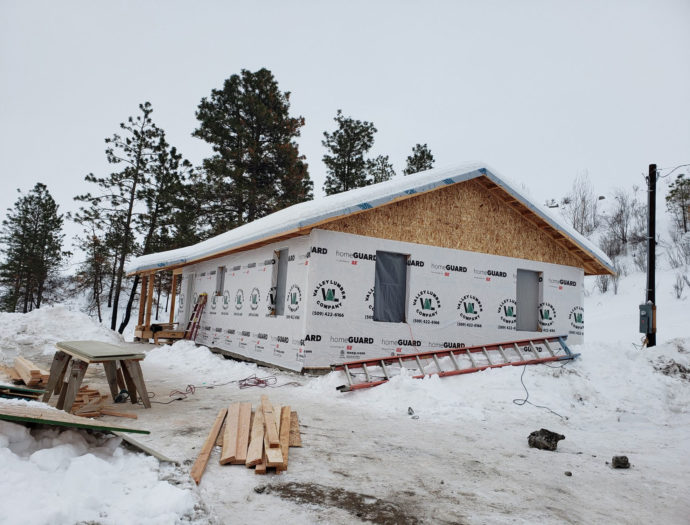 January 26, 2022
Okanogan volunteer vows to return until fire survivors are home
After volunteering for a week in Okanogan, Washington, Curt Dorsing vowed to go back and finish the job just as soon as he can. 
Visiting with one resident, Christy, after putting siding on her new house, Dorsing got to witness her reaction when she saw the framed structure begin to look like a home. 
"Christy came out and walked around with us, and she was so surprised and happy at the progress being made," he said.
Christy has been through a lot, Dorsing reflected. "She's quite a lady," he said. "She's been through tribulation and hard times—and lost everything to the fire."
Dorsing was referring to the Cold Springs Fire, which burned 189,923 acres and 78 homes in north-central Washington in September 2020. Many residents there are still waiting for homes, some of them living in sheds or even in their cars.
Getting people home, Dorsing said, "depends on the volunteers who come do to the work." 
When temperatures drop below freezing, volunteers work on the interiors of the four new homes in progress. On warmer days, volunteers enjoy the beautiful scenery while they work outdoors. 
"We can't wait to get back up there again," said Dorsing, who volunteered with his daughter, Kelcie, and his two brothers, Les and Craig. "I so enjoyed my time up there."
Bring your family, Dorsing urged. "Our family, we work together. We plan together. We always have. It's a great time."